We are an organization that offers integral odontological and medical surgical solutions for health care, through a human team that inspires confidence and is passionate about fulfilling what it promises.
Responsibility social and environmental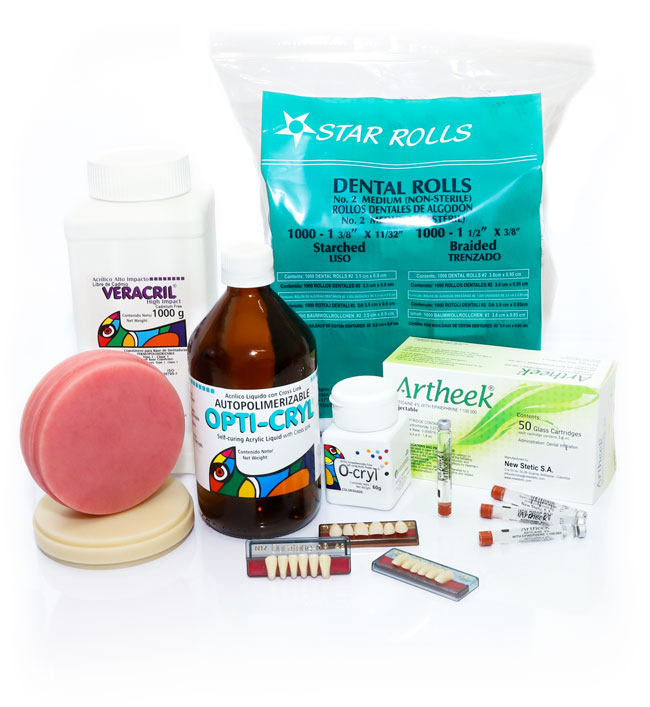 Among its main products are: PMMA Discs, acrylic resin teeth, acrylic resins, dental anesthesia, dental amalgams and dental cotton. All of them are certified by International Quality Assurance Standards.
If you want more information please fill this form.
You will be contacted as soon as possible. Please fill all the required fields.
In accordance with Statutory Law 1581 of 2012 on Data Protection and Decree 1377 of 2013, the user is informed that the data entered in this form will be incorporated into a database under the responsibility of New Stetic S.A. being treated with the purpose of: customer management, administrative management, commercial prospecting, customer loyalty, marketing and the sending of commercial communications about our products and / or services, and human talent management. You can exercise the rights of access, correction, deletion, revocation or claim for infringement of the data, by writing to New Stetic S.A. to the email address [email protected], indicating in the subject the right you wish to exercise, or by ordinary mail sent to the address or by ordinary mail sent to Carrera 53 # 50 – 09 km22 Autopista Medellín Bogotá.